Every month, a member will be highlighted.  This is a great way for you to meet your fellow manufacturing members.  At the next monthly meeting, start a conversation and meet each other in person!
Nutri-Shield Preservatives
Stephanie Moran
General Manager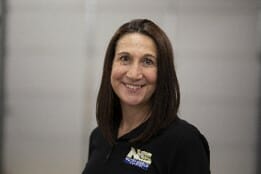 Nutri-Shield Preservatives is centrally located in the heart of the Midwest and locally owned​​.
Nutri-Shield has been a supplier of food grade preservatives for over 30 years.
​Our timeless, patented process removes the unpleasant flavors and odors generally associated with preservatives while creating a safer and longer lasting end-product.
Our team provides unrivaled customer service, supporting manufacturers of all sizes, domestically and internationally. Our team will identify the best preservative solution for your product that delivers the quality, taste and aroma your customer expects.
Why I joined CKMN: 
As I took on the role of General Manager for a Kansas based manufacturer, Nutri-Shield Preservatives, I was surprised to find that our customer base did not include any Kansas companies. I began looking for opportunities to connect with other Kansas Manufacturers and it quickly became apparent that there was not an established group or coalition to assist local manufacturers.
I'm excited for the creation of Central Kansas Manufacturing Network and to be a part of  the Advisory Board. CKMN will provide the opportunities for manufacturers to connect, learn about Kansas businesses, create a support network and provide collaboration opportunities.